Comments are one of the best things about blogging, am I right?
Comments are so tasty and delicious and I have to admit I get a bit greedy about them! I love my little minions just taking their time to feed my soul! You know the ones where someone gives you a cupcake or send you support or feeds you a compliment. Or says you post is relatable and YOU ARE HAPPY YOU'RE NOT CRAZY**.
It's what builds up friendship!!! communities!!! love!! me eating your soul because I feel like it!!! SEE, all good things come out of commenting. And above likes and follows, comments make my day* and are just one the reasons I continue to post!
So here are some fool proof ways to get more comments! These obviously work? HAHAHA…I think Don't blame me if they DON'T WORK. Because that is not my fault. OKAY? Okay.
*unless they are really rude comments obviously. #rude
**let's be real I AM VERY CRAZY
You don't have to do ALL OF THESE. These are just WAYS you COULD go about getting more comments.
1. WRITE UP SOME QUESTIONS
At the end of each post, I add a few questions. This makes people KNOW WHAT TO COMMENT. A lot of the time the post is very long and people reach the end of your post and kind-of-forget-everything. Let's be real we are all mangolds or goldfishes okay?
So to help out your fickle readers, add a few quick questions at the end that allow people to know what to comment. Here's an example from a recent post of mine.
2. HAVE A GOOD COMMENT PROMPT
Okay so you MAY NOT KNOW WHAT THIS IS but I promise you, minions, it doesn't really make much of a difference BUT LOOK I NEED 10 POINTS OKAY? So basically this is the little line above the comment —>
Right now mine is just 'Leave a Reply' as you can see but make sure you DON'T have a super long comment prompt like 'OMG THANKS FOR COMMENTING! I love comments but make sure the comment has no swear words or is harmful or offensive in any way and BLA BLA'
These are comment guidelines WHICH WE DON'T WANT. Most of your readers are not rude bunnies so maybe put this in a text box in your sidebar instead of in your comment prompt.
To change your comment prompt go to your WordPress Admin dashboard (yoursiteurl.wordpress.com/wp-admin), go to Settings > Discussion and scroll right to the bottom of the page. Under the "Comment Form" header, enter new prompt text and click Save Changes.
3. COMMENT BACK
So this actually DOESN'T mean replying to comments, it means commenting on the blog of someone who has commented on your post. Okay that sounds really horrible so essentially it goes like this
Someone comments on your blog
YAY!
You check out their blog
Comment on a post of theirs
And you just commented back!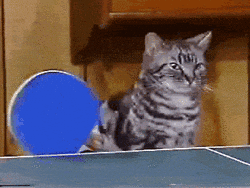 It's basically just appreciating that someone took the time to comment on your blog and building a network between you and your readers. If you get a fair amount of comments THIS CAN BE A LOT OF HARD WORK and I tried it? but I just drowned. i occasionally check out the people who comment on my posts and end up finding great blogs!
4. INTERACT WITH OTHER BLOGS
So other people comment back to! And if even if they don't, people blog hop via other people's comments. basically, it's a great way to get yourself out there.
If you're commenting on other people's blog NOT WITH SELF-PROMO but with actual comments and thoughts and be a loyal follower people will start following your blog and interacting with it.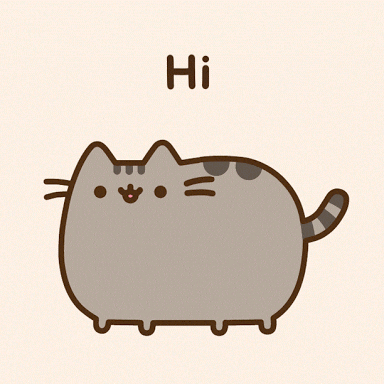 Get your self out there. Tweet all the time! Wave your bookstagram under people's noses. Blog hop regularly and more and more people will find you.
5. MAKE YOUR POST 'COMMENTABLE'
*scratches head* How do I explain this one? Sure you need to get yourself out into the blogosphere, but quality content is key.  There actually has to be things people WANT to comment about. Why do discussions get so much interaction? Because people feel obliged to add their opinion in there!
If your post is just about your dog, all people can really comment is 'OMG YOUR DOG IS SO CUTE. i like his name' and then that's kind of the end of it. The longer and more content rich your blog posts are, the more likely people are going to WANT to comment.
Make your posts in such a way that people can actually leave meaningful comments on there! Make sure the post is not just about YOU but about YOUR readers. Ask for their opinions, talk about your experiences and ask them to share theirs! Make your content really interesting.
6. REPLY TO PREVIOUS COMMENTS
*GASP* ISN'T THIS SO DAMN OBVIOUS? WHICH INHUMANE CREATURE WOULD NOT REPLY TO THEIR COMMENTS.
Me.
Just kidding! Sometimes it takes me really long to reply to comments because I have no motivation. It takes me max 5 days to get caught up with the latest posts' comments.
BUT there are actually blogs where the creator NEVER replies NOT TO ONE SINGLE Comment.Aand it's off putting when you see every comment which has been there forever, hasn't been replied to. Because why should I comment if they won't even see it?
So make sure you reply to most of your comments as soon as you can! It can make or break another comment on your post.
7. ADD A CHAT GRAPHIC
OKAY OKAY, I KNOW THIS IS A BIT EXTRA! But it can really help! It looks super inviting and remind us goldfishes to actually comment. Plus aesthetic. Here are some of my favourite chat graphics.
You can also tailor what it says to you blog. For example, mine is LET'S WHISPER because my blog is called 'A Whisper Of Ink' or you can simply have a 'chat with me' graphic or something. Just go with it. Go on canva or pic monkey and just play around with some designs until you're satisfied.
8. KEEP THEM COMING BACK FOR MORE
Apparently, people don't comment the first time they see your blog?! I KNOW OUTRAGEOUS RIGHT. though i comment when i see a good post?! But I think what I am trying to say is most people will comment on your post and leave forever. But you want them to come back and become regular readers!
So make sure each post is really fun and commentable! Reply to their comments and get them to subscribe to your email list. Make sure you're on Bloglovin' or something! Make it easy for them to subscribe to get more posts of yours. Like don't SMASH IT THEIR FACES but make it easy for them to remember and visit your blog.
9. DON'T BE SCARY! AKA BE FRIENDLY OR ELSE

No one likes a blogger who is rude, brags a lot and up turns their noses at commenters. A lot of the time bloggers can come across as 'Ugh you opinion doesn't matter' or 'Yeah, thanks.' Like sometimes I leave really long comments and the blogger just says 'Thanks for your comment' and I deflate. LIKE WHAT? be nice people, don't bite!
But the point I really want to emphasise on is because we bloggers are such busy bees we seem to give the same dull reply. Keep in mind you're NOT replying to COMMENTS but actual PEOPLE.  Make your reply actually nice and thoughtful and make it a conversation! MAKE IT REAL, KEEP IT REAL.
10. BRIBE WITH FOOD
THIS THE MOST GENIUS PLAN OF THEM ALL. I mean I am constantly giving my readers ice cream! SEE? This is why i get the comments of all comments (okay I don't SHH). But seriously I mean WHO DOSEN'T LIKE FOOD? Give your readers food in return for comments and the next thing you know, your fame will be as tall as Mount Everest.
Don't you just agree comments are awesome? What tips do you have for getting comments?  AND DON'T YOU AGREE BRIBING PEOPLE WITH FOOD is just SO. PERFECT? Give me your genius input!
p.s do you like the new style of featured images? i'm still trying to find out what works for me to be honest.