So look. Contemporaries and me? We're not exactly best friends.
I like contemporaries! I normally give them 3 or 4 stars but they rarely BLOW me away. It takes SO much for me to give contemporaries 5 stars because I'm hardly ever completely impressed with them (which is why i've read like 2 contemporaries this year, lol)
But somehow Cait just,,, completely shatters my brand and my soul all at once. Killing two birds with one stone am I right.
Thank you to Hachette Children's Group for the free review copy! All opinions are my own.
SPOILER – FREE REVIEW.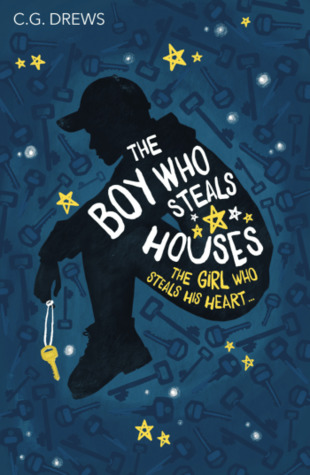 Can two broken boys find their perfect home? A gorgeously told, heartfelt story.

Sam is only fifteen but he and his autistic older brother, Avery, have been abandoned by every relative he's ever known. Now Sam's trying to build a new life for them. He survives by breaking into empty houses when their owners are away, until one day he's caught out when a family returns home. To his amazement this large, chaotic family takes him under their wing – each teenager assuming Sam is a friend of another sibling. Sam finds himself inextricably caught up in their life, and falling for the beautiful Moxie.

But Sam has a secret, and his past is about to catch up with him.
I'm 100% positive I'm never going to get over this book. What can I say? I'm a mess.
While I loved A Thousand Perfect Notes last year and five starred it, this book somehow was monstrously better? I don't how. But I just fell so deeply in love with this book, deeper than I ever even thought was possible. I laughed, smiled and even teared up at certain points.
The Boy Who Steals Houses is about a boy named Sam, who doesn't have a home and so breaks into empty houses while having to take care of his brother Avery. For this particular house, instead of leaving the house when the owners return, he stays and pretends to be a friend of one of the family members. There he meets Moxie and the rest of The Delaineys. (spoiler: this is also where I meet a whole lot of heartbreak and feels. )
Sam breaks into strangers' homes and also breaks my heart. (#puns) I'm pretty sure he's got anxiety and he's the softest.(let's just ignore he literally beats people up very agressively) I love every character that Cait writes because they always have that lowkey-hufflepuff personality that I LOVE!! Sam is just trying his best…but he's not the best. And I really, really love deeply flawed characters who do morally questionable things yet your whole heart literally exists for them and them only. Gosh, I have so many emotions. I think Cait just manages to create those main characters who you literally want to adopt and give hot chocolate and a warm hug because they just deserve it okay.
Avery is Sam's brother who has autism (#ownvoices rep) and is troublesome but also I want to give him a hug right now please. Honestly, Avery and Sam are just both big messes throughout this entire book and someone needs to talk some sense into both of them but I still love Avery. Again, he's not a perfect character but entirely loveable!! I'm also sure he's bisexual so it's nice to see intersectional identities in contemporaries!
literally nobody:
me: I want to give this character a hug!!!
Sam and Avery's brotherly relationship? Ugh, I'm melting. Sam hates Avery and wishes he would just…not do things that are just unhealthy and bad for him but also loves Avery and would protect him with this life. There are also flashbacks to their childhood together in the book and uhm? your hear that? that's the sound of my soul shattering. I LOVE flashbacks and I feel like these just made the story so meaningful and heart-wrenching. yay. Anyways, I feel like this book just captured the sibling dynamic so well? Like how you hate your siblings one second and then crave their attention the next. It's perfect.
Moxie is Sam's main friend in this book (which later develops into a romance) and GOSH I LOVE HER PASSIONATELY. She is so witty and confident! I really wish we got to see her POV because everything about her is goals and I want her to be my best friend. But also, she's so real. Her arguments with her family and the struggle of living with like five siblings is so well presented and I just appreciated that so much.
I LOVE Moxie and Sam's relationship. They have easily become one of my favourite OTPs of all time. I was practically hyperventilating every time they interacted. They're just smol inexperienced kids who are soft and make me melt.My cheeks hurt every time I read about them. gah!! They have such a sweet dynamic and the DeLainey family teasing them about each other is hilarious, I love it. I love them.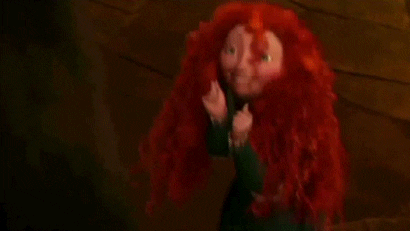 Also The DeLaineys have now made a home in my heart. (drinking game: take a shot (of water) every time i make a pun) Truly, I can't express the feelings of nostalgia, long, lazy summer days and laughter that I get from reading about this family. Their banter, arguments and teasing make me feel so warm inside. Everything about them is just so perfectly created I want to live in their world forever. Their family is not perfect, but there are friends, fun and food whilst there also being the difficult strains of money and other problems. Still, the DeLainey family feel like magic and all the good things about the world.Every scene with them was just so well-crafted and dripping with memories and love. I don't think I'm making sense anymore.
Ultimately this book is about home, not just the physical place, but the feeling of familiarity and friendship. It's about brothers and wanting to be loved and accepted. It's about accepting the consequences for your actions and learning that the past will always catch up with you. And I just felt so many emotions whilst reading this. I don't want to ever leave the safety of the DeLainey family so yes, I'm still in denial this book is over because it's just that beautiful.
Do I think you should read this book? Yes. I am a huge fan of Cait's blog (she is the most awesome dragon) and her books are so GOOD. I want like a companion novel for this maybe from Moxie's POV (she's such an interesting character). I so desperately don't want this to be the end of knowing these characters!! but now I'm going to cry in a hobbit hole and eat cake.
Other things that made me fall madly in love with this book:
Easter Eggs which reference A Thousand Perfect Notes. EPIC!! SO EPIC!!
yes I have to mention again the utterly tragic flashbacks just causally inserted into the novel. yeah i'm FINE.
it's such a marvellously clever Goldilocks retelling.
i'm so happy that we have more #ownvoices autism rep out there!!
you should all like go read it. don't underestimate how wildly gorgeous this book is. it's got fantastic writing, compelling characters (and by that i mean characters who you want to be friends with for the rest of your life) just mad things happening all the time, messy brother relationships, families, and some good waffles!!
rep: bisexual character, character with autism, mc has anxiety
tw/cw: parental abuse, homelessness, violence, mention of cancer and death of a loved one.
What's a book that has stolen your heart? Is The Boy Who Steals Houses on your TBR? What books have you read with autism representation? Do you love books about family? Tell me all your thoughts in the comments!