As much as I like talking about platonic friendships, I am TRASH for a good romance.
And if you haven't guessed by the title, I'm going to be talking my top five favourite ships and why I love them SO MUCH! Warning: CAPS LOCK OVERLOAD AHEAD.
note: For each book I mention, there will be spoilers of the end-game ships for the series so be warned.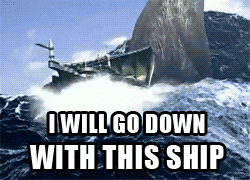 #1 Blue and Gansey / Ronan and Adam from THE RAVEN CYCLE
I CAN'T CHOOSE BETWEEN THESE TWO OKAY??
I feel like a few months ago, I would've said that Bluesy is my favourite ship out of these two, because they genuinely make me stop breathing when I read their interactions. But after re-reading The Raven King and the entire Raven Cycle, I like Pynch a whole lot as well and enjoy reading Adam and Ronan being cute, so yeah.
I love Bluesy because it's lowkey a forbidden romance and I love that trope. Like Blue can't kiss Gansey and they're not really supposed to be together because Gansey wants them all to be friends and not show any favouritism because then PROBLEMS like Ronan getting sad and jealous. BUT THEY STILL LOVE EACH OTHER.
He pulled away. He said, "And now we never speak of it again."

-Gansey, The Dream Thieves
I love Pynch because both Adam and Ronan deserve happiness and love!! Ronan expressing emotion and love when he's so full of anger and hatred for himself usually is the best thing ever. And after everything Adam and Ronan have been through, they DESERVE HAPPINESS. And that's what makes this ship the most PUREST THING EVER.
"His feelings for Adam were an oil spill; he'd let them overflow and now there wasn't a damn place in the ocean that wouldn't catch fire if he dropped a match."

-Ronan, The Raven King
#2 KAZ AND INEJ FROM SIX OF CROWS
Is this a surprise to… anyone? Because if it is, then you must not know me at all.
I love Kanej because it's not an easy relationship and their romance is complicated because of each characters' mental illnesses. It's very different from the normal romance I read in books because Kaz suffers from PTSD. He has horrible memories from his childhood and this means that he nearly is always wearing gloves, as he can't handle skin-to-skin interaction. Inej has lived as a sex slave in the past, and also suffers from trauma because of this. Kaz doing his best to express his emotions to Inej and not being able to kiss her, and Inej also overcoming her trauma, is one of the most beautiful and heart-breaking things about their relationship. they're both so broken but they're trying to heal, and they know that they need each other, and care about each other endlessly.
"I would have come for you. And if I couldn't walk, I'd crawl to you, and no matter how broken we were, we'd fight our way out together-knives drawn, pistols blazing. Because that's what we do. We never stop fighting.

Kaz, Crooked Kingdom
Okay, I'm going to cry now. (This would be a good place to note that every ship in Six Of Crows is amazing and I cry about all of them)
#3 Jude and Cardan from The Cruel Prince
THIS IS ONE OF THE MOST INTENSE RELATIONSHIPS EVER.
I love Jude and Cardan because It's kind of hate-to-love but really it's "I HATE YOU BUT I LOVE YOU AT THE SAME TIME". And I'm kind of obsessed with reading about them. Their romance is so toxic but they're both very aware they're both cruel and terrible people, so their romance is very VERY VERY intriguing to read about. I am just left gasping for air everytime they're in the same room. In other news, I need the third book, QUEEN OF NOTHING, right now.
"I hate you so much that sometimes I can't think of anything else."

Jude, The Wicked King
#4 WARNER AND JULIETTE FROM SHATTER ME
I have no words.
I love Warner with my whole heart and how much he cares for Juliette literally makes me want to cry. Their relationship REALLY has its ups and downs but I've been rooting for Warnette from the beginning so yeah.
I can't even pinpoint exactly why I love Warnette so much. I just think their romance is so whirlwind and complicated, and Juliette rejects Warner for so long but then realising she actually likes him and Warner's so happy and they just deserve each other so much?? I'm a mess.
"Can you hear my heart? I want to ask him.

Juliette, Ignite Me
#5 I have a lot of OTPs okay?!
Okay, let's just accept that I have a lot of ships I would DIE for and I can't decide on just five.The above four are probably my favourite ever, but these are all ships I REALLY LIKE!!!
Tella and Dante from Legendary by Stephanie Garber
Sarai and Lazlo from Strange The Dreamer by Laini Taylor
Beck and August from A Thousand Perfect Notes
Simon and Blue from Simon Vs The Homosapien Agenda by Becky Albertalli
Kell and Lila & Rhy and Alucard from Shades of Magic by V.E Schwab
June and Day from Legend by Marie Lu
Jamie and Charlotte from A Study in Charlotte by Brittany Cavallaro
Enne and Levi from Ace of Shades by Amanda Foody
What are some of your favourite romances from books? What's one ship you wish was canon but isn't? What's your favourite romance trope? Tell me in the comments below!
note: I'm still figuring out how I want my featured images to look! Do you like this current one or my colourful matte previous ones? Sorry for how muddled everything is right now. x