the fact that it is ALREADY THE MIDDLE OF 2018!! YES!! I AM FREAKING OUT!! All those books I STILL haven't read?? FREAKING OUT. All the bad things I've done this year? FREAKING OUT. That chocolate cake right there? FREAKING OUT.
I also did this post last year and you can check that out right here.
Basically, I really love this tag, and even though I don't think anyone tagged me for this, I decided to write this post! ENJOY.
this is a horrible intro what the heck
1. BEST BOOK SO FAR 
2018 really hasn't been a good reading year for me. Compared to last year, when I was reading books like SIX OF CROWS and A DARKER SHADE OF MAGIC and THE YOUNG ELITES, 2018 hasn't been amazing for me. But I guess that has the plus side of this being a pretty easy question. I LOVED THE ASTONISHING COLOUR OF AFTER BY EMILY X R PAN.
If you follow me on Twitter or Goodreads, you will know that this has quickly become one of my all-time favourite books EVER. You can read my review on Goodreads to find out exactly HOW much this book means to me!! But let's be real, words do not capture my LOVE for this book!! I'm considering re-writing my review because it still feels inadequate in terms of explaining the intensity of my obsession.
other favourites include: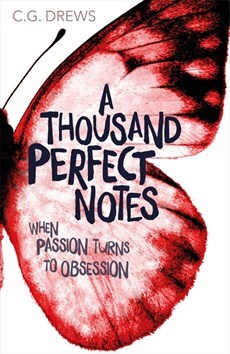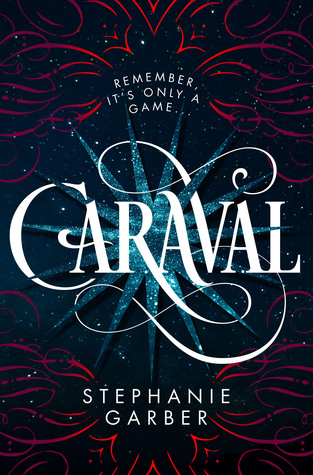 I LOVE HOW THESE COVERS GO TOGETHER. OMG AESTHETIC!!!
 2. BEST SEQUEL OF 2018 SO FAR.
I've only read…three sequels this year?! Which is okay!! But two of them were under 3 stars which is pretty bad! This question is ALSO really easy for me because it's the only 5 star sequel I've read this year.
LEGENDARY BY STEPHANIE GARBER IS SO TWISTY AND DARK AND ENJOYABLE!!
You'll see Caraval was an honourable mention for one of my favourites of 2018 but Legendary? It was somehow even better; darker, more complex and overall 10 times more awesome. AHHHH. I love it. Flawless with BEAUTIFUL writing and mesmerising world building!! Also, I LOVE TELLA WITH MY WHOLE HEART!!
3. New Release You Haven't Read
UMMMM I'm just going to say EVERY 2018 release ever!! No but seriously, I NEED TO CATCH UP on so much. How comes so many amazing books are being released every month? How am I supposed to be able to read all of them? I honestly do not know anymore.  (I love how there's only one contemporary on this list! Wow.)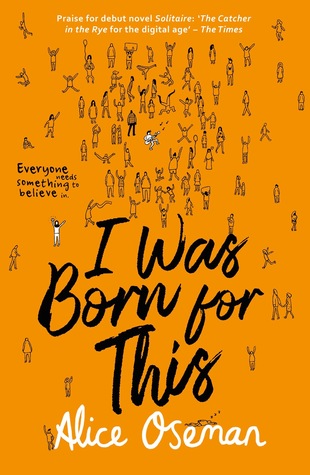 4. Most Anticipated Release of the Second Half of 2018 
AHAHA AGAIN I WANT TO READ ALL THE BOOKS!!!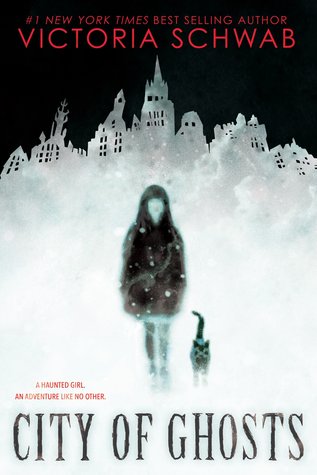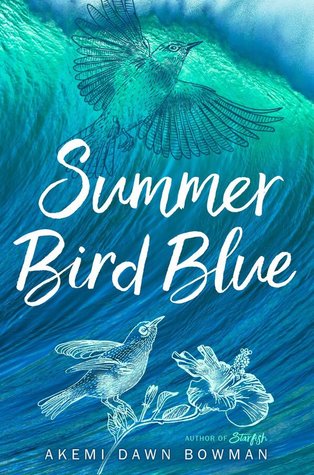 City of Ghosts by Victoria Schwab – VICTORIA SCHWAB!!! OF COURSE, IM GOING TO READ IT!!! IT sounds so dark and perfect.
me when someone mentions MG:

me when someone mentions City of Ghosts *an MG book*:

Summer Bird Blue by Akemi Dawn Bowman – I loved Starfish (read my review) by her and I'm SO excited for Summer Bird Blue (especially since my friend, May, cried over it and that is SUPER rare!!) I really hope I love it but it will be SO HARD for this to compare to Starfish.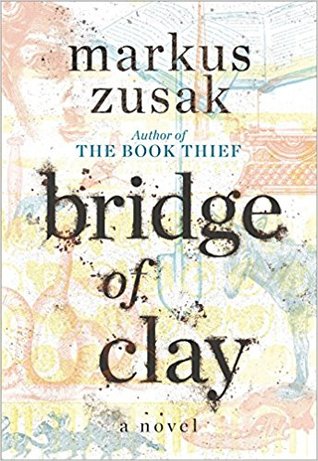 THESE COVERS GO SO WELL TOGETHER OMG!! Can we just appreciate that watercolour covers look beautiful and gorgeous? Thank you.
Bridge of Clay by Markus Zusak I loved THE BOOK THIEF by Zusak!!! I watched the movie first and I CRIED BUCKETS!! The book was beautiful and bittersweet and I love it! I have no doubt I'm going to ADORE Bridge of Clay (which is NOT historical fiction!! I think it's contemporary.)
Sea Prayer by Khaled Hosseini – I'm INCREDIBLY excited for Sea Prayer. I also cried buckets at THe Kite Runner and I literally know this will become a favourite of mine and I will love it.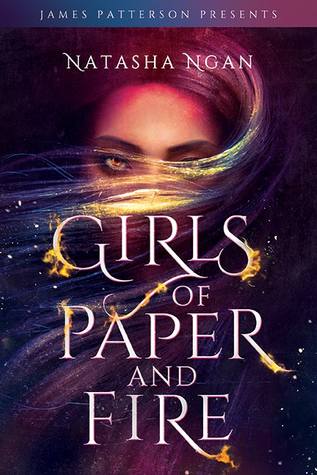 MUSE OF NIGHTMARES!!! by Laini Taylor – I love Strange The Dreamer when I first read it and THE CLIFFHANGER AT THE END, Ahhhh. I have been waiting very patiently for this book and I'm INCREDIBLY excited for it's release! Also! LOOK AT THAT COVER.
Girls of Paper and Fire by Natasha Ngan –  ASIANS IN FANTASY!!! I AM SO PUMPED. May, Ju, and Elise (I trust all of their opinions) ADORED THIS so like?? I NEED IT.
A Very Large Expanse of Sea by Tahereh Mafi – UMM!!! A BOOK ABOUT A MUSLIM TEEN GETTING THE HYPE IT MOST LIKELY DESERVES AND IT'S BEING WRITTEN BY A NYT BESTSELLING AUTHOR!! I NEED IT. plus it sounds epic!! I haven't read it yet but I really hope this book is successful.
 5. BIGGEST DISAPPOINTMENT
Ahhh THIS ONE IS THE TRICKY ONE. I have had…ahem…quite a few disappointments this year.
GIRL MADE OF STARS WAS BY FAR MY BIGGEST DISAPPOINTMENT OF THE YEAR!! Not the worst book I've read this year but the one I felt SO let down by!! All my friends ADORED this book, CRIED OVER IT, and married it. And I'm just here like "hey i have a heartless soul!!". I was expecting SO MUCH FROM THIS BOOK. Sadly, it didn't deliver for ME. You can read my review here if you want to see why.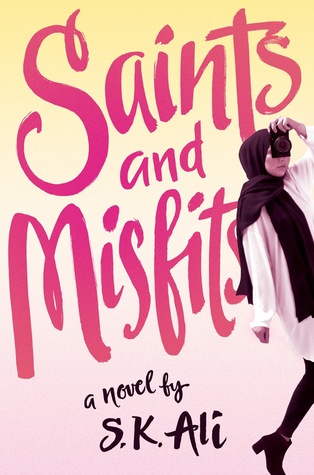 Saints and Misfits by S.K Ali – This book comes pretty close to the disappointment of GMOS. I was so excited to read this book, I don't think anyone understands. The author personally sent me a signed copy and yet!! I!! did!! not!! like!! it!! It was just a very POINTLESS book and quite frankly boring with a very dry romance that has no conclusion. I just don't see why this book exists, it just didn't do anything for me. 😦
 6.BIGGEST SURPRISE
These were books I knew nothing about, read and ABSOLUTELY adored.
A Sky Painted Gold is a historical fiction ROMANCE. Two of my LEAST FAVOURITE GENRES combined! I was bound to hate it right?! But ahhh this was strangely so refreshing to read and it made me genuinely so happy. Something about it just reminded me of summer and fun, and I adored it!!
And THE SUMMER OF US? I don't like fluffy contemporary!! It's literally an ingrained part of my personality okay. But this? THIS. This was addicting and perfect and I'm very much considering lowering my rating just because IT'S A CONTEMPORARY ROMANCE. But it's so good and pure and the f/f couple here makes my heart feel WHOLE.
 7. NEW FAVE CHARACTER
I WANT TO SAY NINA ZENIK BUT NO RE-READS ALLOWED OKAY. I read Six of Crows the first time last year so that is against the rules. Um ANYONE ELSE I LOVE AS MUCH AS NINA ZENIK?!
CARDAN FROM THE CRUEL PRINCE!! I think he's sooo complex and amazing and UH. I know he's really cruel and abusive! And that's not okay. But I cannot help myself just absolutely loving his character and the complexities and backstory and UGH!!! I AM TRASH FOR HIS CHARACTER.
ALSO HI IF U WANNA GIVE ME AN ARC (or an e-arc!!) OF THE WICKED KING THAT WOULD BE GREAT THANKS.
 8. Favourite Review You've Written This Year?
Hey!! I'm just going to link to you the reviews that took me really long to write and that I am REALLY PROUD OF!! Please give them a like or a comment if you can.
Most Beautiful Book You Bought/Received So Far 2018?
I own a lot of beautiful books and I am so grateful for that. However, the cover for Furyborn is STUNNING. It's probably my FAVOURITE cover ever and it looks wonderful on my bookshelf!!
NOTE: I DID NOT answer all the questions because I didn't have good answers for them or I would end up repeating myself. Here are the full list of questions if you want to tag yourself and do this on your blog!!
 Best Book You've Read So Far in 2017?
 Best Sequel of 2017 so far?
 New Release You Haven't Read Yet, But Want to?
 Most Anticipated Release of the Second Half of 2017?
 Biggest Disappointment?
 Biggest Surprise?
Favourite New Author?
 Newest Fictional Crush?
Newest Favourite Character?
Book That Made You Cry?
Book That Made You Happy?
Favourite Book to Movie Adaptation You've Seen This Year?
Favourite Review You've Written This Year?
Most Beautiful Book You Bought or Received So Far This Year?
What Books Do You Need to Read by the End of the Year?
What books have you been disappointed by? Have you done this tag? Are you going to? What book can YOU NOT WAIT TO GET YOUR HANDS ON?! And a book you bought just because of the cover? NEW FAVE CHARACTER YOU ARE TRASH FOR?! Let me know in the comments!!