We've all agreed that sequels are extremely terrifying yet also something we bookworms would simply die for.
It's like a horror movie THAT YOU CAN'T TEAR YOUR EYES AWAY FROM. Now, when sequels come out a lot of the time we PROCRASTINATE reading them because…worries?! Will it live up to the first book, will it ruin everything, what If I hate it? And so the wise thing to do is scream about the book prior release and when you have it in your hands, make sure to leave it on your shelf and read it 3 years later. MAKES SENSE.
But despite knowing this, there are still sequels I really cannot wait for. Honestly, it should be illegal to leave books on a cliffhanger and then release the sequel next year?! WHAT KIND OF INSANE LOGIC IS THAT. I mean, wow, torture method number one.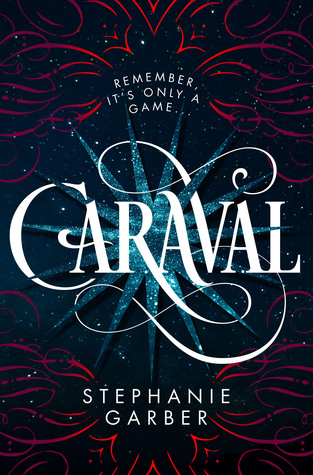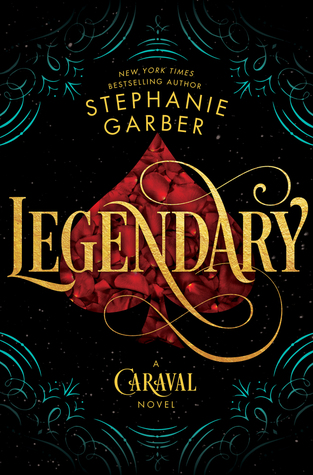 Legendary by Stephanie Garber
I don't talk about it much on my blog, and that's because I only read it recently, but I FREAKING loved Caraval, the first book. It was magical and beautiful and enchanting and I just love circus books so much *mhm Daughter of the Burning City* and the second book sounds so good holy heck??
And I've seen a review where it says we know nothing about Caraval and I can't. stop. thinking. about. it. I honestly don't see how I am SUPPOSED TO WAIT THIS long. I mean, fine, it comes out in May and yesterday, I WAS ACCEPTED FOR AN E-ARC ON NETGALLEY?!? Who's screaming? MEEEEEE!!! I mean yes, I was hoping for those personalised UK proofs from Hodder and Stoughton and emailed them several times hoping for one but I'm not worthy apparently. *WEEPS*
I'm sooo excited to see what happens. And apparently, this is the last book? There are only 2 books? Why are people so rude I WANT MORE THIS CAN'T POSSIBLY BE THE END? So I'm nervous and excited and I NEED. And I do have. So I will be picking it up VERY soon!
Muse of Nightmares by Laini Taylor
If you don't know and having been living under a literal ROCK, I fell in love with Strange The Dreamer by Laini Taylor last year and have been waiting for sequel news for a LONG time now. AND GUESS WHAT??? WE GOT SEQUEL NEWS!! The cover is JUST. SO. PRETTY and I'm absolutely crying about it. Yes. I love it that much. And it comes out in OCTOBER which I mean, uh, NO. Literally, why would anyone do that to me??? Why would you make me wait so long???
I'm SO excited to see what happens next. I think Lazlo will suffer and Sarai and we are going to see a whole new side to all the characters and the world. I think there will be wonderful ships and fabulous words and I know that I'm just going to fall in love with everything ALL OVER AGAIN!!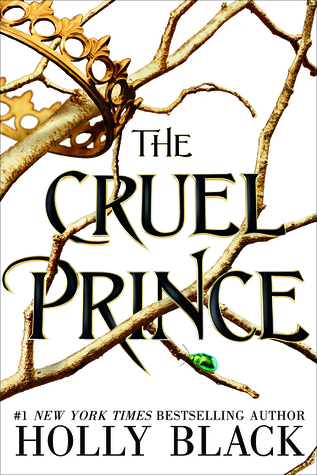 The Wicked King by Holly Black
I'm not a MASSIVE Black fan mostly because I've only read her latest novel, The Cruel Prince. And can I just say?? It was really good. A little TOO hyped in my opinion but I LOVE JUDE AND CARDAN SO MUCH MY HEART I CANNOT BREATHE IM SORRY. The lover to enemies trope has me in it's grip and I just love these two so much and I honestly will scream when I read the next book BECAUSE of MORE CARDAN. MORE JUDE.
I haven't written my review of The Cruel Prince yet but I will soon! It's a solid 4 stars but The Wicked King ALREADY HAS ARCS?!? Which makes me wonder. If the book is written and polished enough to have early copies, why do we have to wait so long until publication? This is what I call UNFAIR!!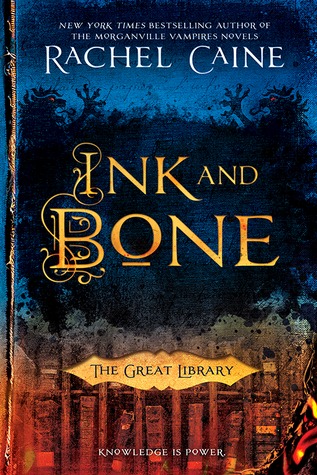 Smoke and Iron by Rachel Caine
This is not a sequel PER SAY but? Yeah. I have loved every book in the series so far, they just mean so much to me, so honestly, just yes. Ash & Quill had an amazing ending so I'm really prepared for the next book because of 1) WOLFE X SANTI and 2) MORE OF MY FAVE YA FAMILY!! Sometimes I feel like rotting away when I think about that ARC I'm supposed to be getting of this. Ahh. This BETTER BE GOOD!! Also these covers together, uhm, wow, MY EYEBALLS ARE CRYING?? They are so pretty together.
The Lady's Guide to Petticoats and Piracy by Mckenzie Lee
Okay OKAY. Fine. I haven't even read the FIRST book. My library is annoying and doesn't have it. BUT, the second book seems like it will be ace and feminist!! AND IM SO HERE FOR THAT. I really love the purple tint of the cover. Also the blurb mentions GERMANY and I'm only slightly fangirling hahaha..hahah….ahaha….
WARCROSS  #2
We are supposed to be getting news about this soon and after the way the first book ended, I'm needing that news more than ever. This hasn't got a title or cover yet but I'm SO pumped for it, honestly. I love everything Marie Lu writes so I have no doubt this will be darker, twister and a whole lot more fun. She's gonna do herself proud, I just know it so WE BETTER BE FINDING OUT MORE ON THIS MASTERPIECE SOON!!
Vengeful by V.E Schwab
And yeah…I still haven't read Vicious. But I LOVE THE NEW COVERS!! And I will literally read anything Schwab writes…so. I have been following her Twitter updates on this and she has really put everything into this book and so I cannot wait to dive into Vicious and then Vengeful because I know both of them will be amazing and will own my soul!! WOW!!! SO MUCH FAITH!!
On the Come Up by Angie Thomas
This isn't EXACTLY a sequel but it's set in the same place of The Hate U Give by Angie Thomas which I absolutely adored. THUG was on the NYT Times Best Sellers for a full 52 weeks, a year. I'm not making this up. I have no doubt On the Come Up will be just as successful and amazing and I really do not want to wait a second longer to read Thomas' next book. I just can tell it will be so empowering and funny and relatable! And the cover is gorgeous, let's just agree on that, shall we?
Summer Bird Blue by Akemi Dawn Bowman
I LOVE STARFISH SO MUCH!! It is being published in the UK very soon so please do pre-order your copy? It is SO pretty and it is such a powerful book. It's own voices and amazing and wonderful and I love this book so much. Which is why I'm excited about the ace Summer Bird Blue book coming at us very soon. It hasn't gained international rights but nevertheless, I will be screaming about this forever, I NEED IT. Also, COVERS. TOGETHER. MHHHHmMM.  I'm aware this isn't a sequel BUT STILL, it's a book I am SO excited to read!!
what books ARE YOU EXCITED FOR?!?! What sequel would you just DIE to have in your hands right now? Do you anticipate a book so much and then when you finally have it put it off forever? Because same.