I think we can all safely say that our to-be-read piles are MONSTROUSLY HUGE.
I have over 1000 books on my TBR list on Goodreads and just, WOW. How do you expect me to read all these books when new books are being released every Tuesday? HONESTLY, the expectations and pressures on bookworms.
There are some books that are kind of…REALLY POPULAR and loved and I haven't read them yet. Honestly, I'm sorry. Sometimes I can't even get these from my library so it's not even my fault. Other times, it's me just being lazy. WHAT CAN I SAY except your welcome. Some of these will be authors because that covers a whole lot more books I haven't read. LET'S GO.
Also huge thank you to Marie @ Drizzle and Hurricane Books for the idea for this post. Your the best MWAH.
1. Simon Vs The Homo Sapiens Agenda

Okay, this is FIRST on the list because I'm pretty sure its a book nearly everyone LOVES and has READ and I seem to be the only person on the planet who hasn't read this! BUT NEVERTHELESS, this will soon change because I'm going to buddy read it with May soon and I'm so EXCITE!!
2. Adam Silvera books
I KNOW I KNOW. To be honest…DON'T KILL ME but I've seen the premises to his books and they just DON'T interest me? I've been really trying to read books I ACTUALLY want to read and not just hyped ones so he's not at the top of my list, I'M SORRY. But I will have to try one of his books soon!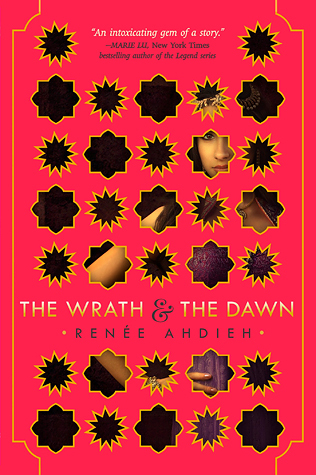 I WANT TO READ THIS SO BAD OH MY GOSH. The premise sounds fabulous and I have seen people saying that it's such a gem of a book and AGH, I WANT!! I have her other book, Flame In The Mist, and I haven't read it yet and I have no idea when I will but THAT'S OKAY.
4. Rainbow Rowell books
To be honest, I've seen this author say some pretty concerning stuff on twitter. I actually did start Fangirl and got 2 chapters in and never finished.  I do plan on reading it though and people tell me that Carry On is SO AMAZING AND CUTE AND ASDFGHJKL AND QUEER HARRY POTTER so like?? Yeah.
5. Wild Beauty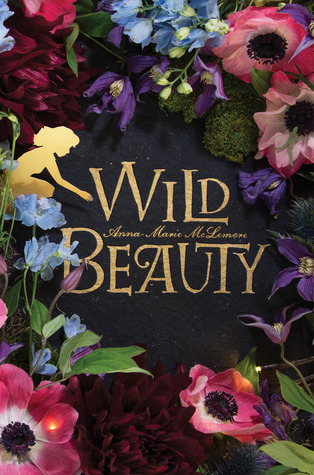 THE COVER IS SO PRETTY OMG I NEED THIS BOOK SO MUCH!! I'm actually not sure what is about but I heard something about a boy disappearing if you fall in love with him and I'M NOT SURE DON'T CALL ME OUT ON THIS but everyone loves this and SORRY BUT THE COVER ASHFJSAGFJASF it's SO PRETTY HONESTLY.
I actually have TWO copies of this on my shelf BUT GUESS WHAT?! I haven't read it! It's literally the most hyped book of ever RIGHT NOW. But it's now gone into the phase where "everyone-loved-this-book-but-now-they-hate-it" like how Caraval and Everless did. So?
7. The Mortal Instruments
EVERYONE IS LITERAL TRASH FOR THIS SERIES. Everyone literally raves about what a queen Cassie Clare is and how good The Shadow Hunter series is and I'm just here like "I haven't read them". LET ME JUST SIP THAT TEA but this series is like 50 billion books long and they all look quite thick so…YAH. I'M SURE IM MISSING ON SOME GREAT STUFF PROBABLY.
It's written by FREAKING LEIGH BARDUGO WHY I HAVEN'T I READ IT YET!? Honestly, she is QUEEN and after the Six of Crows Duology, I've only read The Language of Thorns by her even though I own this book and Wonder Woman Warbringer! I hope to read it VERY soon though!
9. An Ember In The Ashes

There was a lot of talking about the cover changes for this one and I did start An Ember In The Ashes but I DNF-ed it because I had to return it to the library, I'M SORRY. But it's written by a Muslim author so like I'M SO HERE FOR THAT. But then? I've heard REALLY bad things about SO I'M CONFUSED!? HALP.
10. A Gazillion Other Books
Honestly, I still haven't read any of Sarah J. Mass books (and I honestly don't want to. They seem terrifyingly BIG.) And like, Daughter of The Pirate King and The Hazel Wood and The Gentleman's Guide to Vice and Virtue and The Book of Dust and Lord of The Rings and Narnia and Saints and Misfits! GOSH, I NEED A NAP THINKING ABOUT ALL THESE BOOKS. *screams*
What hyped books have you not read yet? Do you feel guilty about not reading certain books? What are some books that have been on your TBR forever? Do we have any books on here that we both haven't read? Let me know in the comments!