I would like to highlight all the AMAZING things that happened to me, the bookworm! And yes! There were. a. lot. of. bad. things. BUT THERE WERE ALSO GOOD THINGS! Right? I mean it can't have all been bad. I mean, A whisper of Ink was launched, how more awesome do you need your year to get?
I really want to share the positive in this post because 2017 has been a year for ups and downs.  But let's focus on the ups and sharing good vibes and ice cream. Your welcome.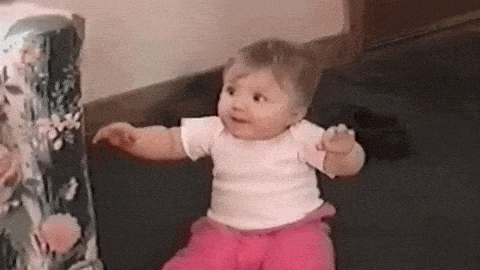 1. I read some wonderful diverse/ #ownvoices books
Now I do think I don't read diversly ENOUGH but I did read some AMAZING new favourites and they're beautifully diverse so go read them. I absolutely LOVE these titles and will devour them forever. I've narrowed it down to 10 books which was quite difficult but here you go
2. I received my first ARCs!
Now I won't list all of the ARCs I've been receiving lately because heck, THAT WOULD BE A LOT. But my first ARC was Love, Hate and Other Filters. And while the book was a disappointment, receiving was absolutely amazing and it meant the WORLD to me.
3. I launched A Whisper Of Ink and couldn't be prouder.
My former blog, My Bookish Life, was okay. But I was left feeling rubbish about it for a very long time. I am SO glad that I managed to make the decision to move and I love the design and just everything! I feel so much better going by a pen name and just ahh, it's been great okay?
4. I met so many unimaginably wonderful people.
Don't take it lightly when I say I've met the best blogger friends. They've been with me through a lot of things and just supported me so much. They've made me so happy and we've had the best jokes and they've given me a fabulous 2017. A quick shout out to May @ Forever and Everly, Ju @ Blots of Ink and Words, Jackie @ Too much of a Book Nerd, Lia @ Lost In A story, Marie @ Drizzle and Hurricane books, Cait @ PaperFury, Ioana @ DragonWaffles and Swetlana, Sasha, Farhina; honestly this would go on for ages! Just know that I appreciate every comment I get and know that I LOVE ALL OF YOU OKAY?!
Thanks to these people, I got to be me. I got to come out to you guys about a lot of things, I managed to come to terms with who I am my religion, my race and all of you have made me feel so accepted and comfortable here and you don't know how much that means to me. Gosh, these are not tears. Are they? MY EYES ARE JUST SWEATING, I SWEAR.
5. I finished my first WIP
To be honest, this was one of my biggest achievements this year and I am BEYOND HAPPY WITH MYSELF. I'm so proud and just…WOW, I am impressed okay? I didn't know that I was capable of this and finishing a novel shows me that I can do anything If I put my mind to it.
6. Social Media has had its HIGHLIGHTS!
In terms of Goodreads
Received hate on a review
whoop whoop
the same review is at the top of "community reviews"
received a lot of likes on a status update
made loads of friends, thank you.
In terms of Twitter
I talked to so many authors
I actually made an account
V.E SCHWAB RETWEETED ME
damn
I reached 500 followers
go me
it's not about the numbers ilsa
moving on
getting like 10 viral tweets and wow
7. Improving my photography
Now, up until a few months ago, I had NEVER ever got a compliment on my photos before but lo and behold PEOPLE MIGHT ACTUALLY LIKE THEM. I just…wow. THANK YOU, GUYS. Here's a quick look at my progress. The bottom two are map appreciation because you can never love maps too much. Fact. Don't question me.
8. Reaching 1000 followers
I know, I know. Stats shouldn't mean everything but YOU CANNOT DENY HOW FLABBERGASTINGLY AWESOME THIS IS? like 1000 people. like sure, half these followers are probably weird old bats living in their basements but still!! This is a huge, huge milestones and I just want to take a moment to thank every single follower. Even if you're a bot.
9. I completed my 2017 reading challenge like a boss.
Do you hear the round of applause? Do you see the standing ovation? yes, my dear pineapple, YOU DO. Becuase I read 100 books this year. Well, 113 books if you are being a precise penguin, but I digress. ONE HUNDRED BOOKS. for some of you that might be a wild dream and for some of you that one hundred books is an accident but either way, I AM SO HAPPY I managed to reach my goal!
10. I ran out of bookshelf space
THIS WAS A GOOD THING OKAY? But seriously, I've seen people crying about their bookshelves and just wished, WISHED, I owned that many books. AND NOW I DO. Muahahhahahahahahhhahahahahahahahahhahahahahahhahahahahahhahahahahhahahahahahahha. Okay, I'm done.
So see? 2017 was my year for taking over the world, brownies, and being sappy. 
TEN OTHER BITS OF GOOD NEWS THAT WE ARE ALL HAPPY ABOUT TBH.
The Hate U Give is going to be a movie.
Okay, BUT A School District in banned the The Hate U Give AND UGH. Anyways, this article talks about the importance of teens reading about racism.
Love, Simon is going to be a movie.
I'M SO PUMPED ALL OF YOU I SWEAR. DIVERSE MOVIES> ASDFGHJKL
I mean just look at this list of books becoming movies in 2018.
Also, Leigh Bardugo talked about writing disabilities and YA fantasy and I love it so much.
Another reason Bardugo is queen is that she is  Publishing King of Scars. I MEAN I HAVEN'T READ SHADOW AND BONE BUT STILL!
Also, there's this list of Muslim Books/Book bloggers/Authors/Creators and IT's SO BEAUTIFUL I CRY.
And lots of other wonderful things happened but I am goldfish and penguin as well as many other things. #goals
Credit to my bestie, May, for inspiration for this fabulous post that you obviously enjoyed reading! 🙂 What were your highlights of 2017? What milestones did you reach? What exciting things happened this year! Are you glad 2017 is over? (yes) Spread the positivity!