Let's be real, book reviews aren't the most interesting things to read.
Especially if you haven't a) read the book b) heard of the book. They're just…irrelevant? Why are you going to read a review of a book you have no interest in? It's like ordering an icecream flavour…that you don't like? WHY WOULD YOU DO THAT?! HMM LOOK AT ALL THIS ICE CREAM GOING TO WASTE.
What i'm trying to say is that book reviews don't get you the best stats or comments and they just are not popular.
Fact.
But here's the thing. YOU ARE A BOOK BLOGGER (and if you're not, then what are you doing here) (haha just kidding stay i need better stats) and BOOK REVIEWS are basically FUNDAMENTAL to BOOK BLOGGING. It's in the name?
Basically, you can't run away from them FOREVER.
So one day you going to have to face those low stats and the feeling of putting SO MUCH EFFORT INTO WRITING A BOOK REVIEW AND IT GETS ONE FREAKING COMMENT. People. SUCH. LITTLE. APPRECIATION. Excuse me while I go cry.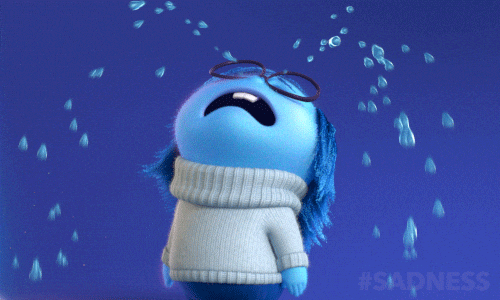 Sooo…today I'm going to be addressing some very important questions such as
Should we feel obliged to read book reviews?
Can we make book reviews INTERESTING?
Is there any point in writing book reviews?
Are we allowed to throw book reviews on top of a mountain and never write them?
Are book reviews nice to eat?
Is it possible to draw an eyebrow, whilst eating cake and flailing like a penguin?
#whoshalleverknow
SEE ALL VERY IMPORTANT QUESTIONS. And I, QUEEN, shall be answering them! Well…hopefully.
WHY WE SHOULD READ BOOK REVIEWS
Bloggers put SO. MUCH effort into them! Well..most of us anyways. And we'd really appreciate your appreciation for all that effort we put into them. Okay, I'm repeating myself but sometimes that comment? It makes our day. Our year. OUR LIFE.
Book reviews are actually really hard to write. As hard as like not reading books. Now, try imagining NOT READING ANY BOOKS. Hard, right? THIS IS HOW WE FEEL WHEN WRITING BOOK REVIEWS. Clueless, lost, HOW DO I EXPLAIN MY FEELINGS?
You might find some great books! SO you see this review in your feed and just go 'haha that book is boring' but THEN you read the review and you are so interested and you just want TO READ THE BOOK SO BADLY NOW.
You've read it and NOW IS YOUR CHANCE TO FANGIRL IN THE COMMENTS. Which is the number one reason I comment on book reviews? Or you know, If I hated the book. BUT BESIDES THE POINT, you have the chance to DISCUSS BOOKS!
Because you are nice. And if you are nice, you will read the book review. JUST KIDDING. Some of us are really busy like…*sees a chocolate cake in hand* DOING…WORK.
WHY YOU WOULDN'T READ A BOOK REVIEW
You are not interested. Like NOT INTERESTED. Like that book is not your genre and you are just like…okay, no.
NO TIME. *Stuffs chocolate cake into mouth* LOOK HOW MUCH WORK I HAVE. I don't have the time okay.
You haven't the read book yet! And you want to go in blind. You don't want to spoil it for yourself
There are spoilers. UNLESS YOU ARE A MONSTER AND SPOIL THE BOOK FOR YOURSELF ON PURPOSE, then obviously you are going to run away and die because you haven't read the book.
There are no cupcakes. AND WHAT IS THE POINT OF REVIEWS, if there are no cupcakes? like what is life?
Because you are rude. JUST KIDDING OKAY.
DO I read book reviews?
The answer: Sometimes.
I barely even have the motivation to read blog posts okay, so reviews are like… A STRUGGLE FOR ME. Okay? And I NEED to change that because i'm probably missing out on all these cupcakes amazing books! I must change this bad habit, I know.
HOW TO MAKE YOUR REVIEWS MORE INTERESTING:
1. Mini Reviews
I LOVE mini reviews! I almost always read them. You know why? Because there is a more likely chance I have read one of the books in the post, so I have at least SOMETHING to discuss and relate to! Also, they're super short, so people with short attention spans? Perfect. Mini reviews are just perfect little cupcakes. *beams*
2. Author interview
LOOK. I KNOW. It's sometimes near impossible to get in touch with writers and for them to respond and have time to do an interview. I mean authors are busy dragons who spend their time sweating away on Twitter.
BUT, sometimes you'll get lucky with a lesser-known author and you might have the chance to interview them! WHICH IS GREAT FUN! I always love reading interviews that include
personal experiences about the author
writer tips
writing experiences
great ideas
SOME INTERESTING STUFF
I think interviews are such a fun way to bridge the gap between authors and readers and alongside a review? WHAT A TIME TO BE ALIVE, Is all i can say.
3. Turn it into a discussion
This is by far my favourite type of review! You have the review and then the blogger takes an idea from the book (E.g it's a retelling) and they turn into its own little smol post!  So "Why I love retellings" and BAM. there you have it. A super juicy post to go out to your readers!
Recently, ONE OF MY FAVOURITE BLOGGERS OF ALL TIME, dragon waffles did this and I WANT TO QUOTE THE WHOLE POST. It Is just toooooo beautiful. I CRY. This is like MY FAVOURITE POST OF ALL TIME OKAY? I don't even know why? IT'S JUST PERFECT. #dragonwafflesisqueen. Check it out here.
4. Change up your review style!
OMG I NEVER DO THIS and I really should! But there are so many ways you could format your reviews so that they are interesting!
A GIF REVIEW. Which is just filled with reaction GIFS about the book. This is actually so much fun.
A timeline of thoughts So basically you read the book, and whilst you do, you write down little sentences about your thoughts so far. Then when you finish the book, you compile them and YAY!
"Reasons why I love…" OR HATE FOR THAT MATTER! I love lists. SO LIST REVIEWS? I am so in.
Collab reviews! These are super fun and it's like a discussion. I am going to be doing one SO VERY SOON and colour me excited
5. Lots of other smol things you can add!
There are SO MANY OTHER THINGS YOU COULD ADD TO YOUR REVIEW
Aesthetic Pinterest boards
playlist
Reviews from other readers
Pretty Pictures of the book
cupcakes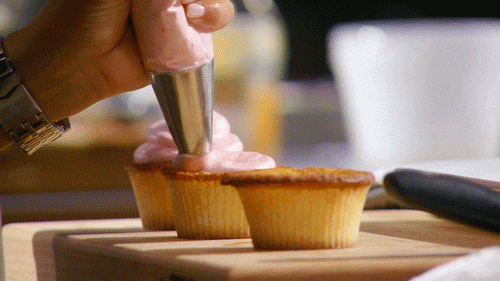 Personally? I love rants.
No one wants to read a 'meh' review. RANT. Rant about why you LOVE THE BOOK. Rant about why you HATED THE BOOK. I love reading RANTY REVIEWS because ahem…I LOVE ALL THE SCREAMING OKAY? Screaming is my talent. Go all caps lock if you want. I love crazy and wild reviews. If someone has a yelling post, I will be there 2 weeks ago okay?
So…SHOULD WE FEEL OBLIGED TO COMMENT ON BOOK REVIEWS?
….No
You shouldn't be 'obliged' to do anything! Sure it's nice and we feel great but blogging is a choice. You do you, okay! I feel like I say this after every discussion but it's true. THESE ARE MY OPINIONS. These are not laws okay. Even though they should be
RELATED POSTS FROM OTHER BLOGGERS
So, do you read book reviews? How do you make your reviews interesting? How often do you post reviews? Make sure to be including cupcakes in all your posts! AND DON'T YOU FEEL SADNESS WHEN YOUR REVIEWS GO UNDERAPPRECIATED?!