BOOKS! ARE!! AWESOME!!!
Is that too simple? I don't think so. Do I even need to clarify this fact? Probably not! Bookworms LOVE BOOKS. We ALL LOVE BOOKS. We are all screaming for books! GIVE THEM ALL TO US OKAY?! We love st stroke and smell and hug our precious children but I want you to just stop for a moment and ask yourself the following questions
Do you know the author?
do you know how much effort that put into the book?
Do you want to appreciate this author or book?
Do you want to express your love?
If your answer was YES to any one of these, please give me a muffin and read on!  I think authors are MOSTLY fantastic people and that we should definitely try to appreciate our books BECAUSE WHY THE HECK NOT? We love them and it's very easy to help that book on its own journey.
1. Libraries Libraries Libraries
first off, I think we should LOVE AND APPRECIATE OUR LIBRARIES. Free books! Some people don't even have A LIBRARY so make sure you use yours and appreciate it!
But anyways if you want to read a book, reserve the book from your library (or try to find it) or even request it from your library SO THE BOOK IS IN YOUR LIBRARY! This is not that much of a help, but it's great!
Also, I hate how you spell the word library
2. Buy it!
Now I'm not saying we are all rich hobbits who can, in fact, I think a lot of us are broke bookworms. But if you can, then do! It helps authors a lot and who does NOT want to buy books. SO go to your bookstore and purchase a book with a pretty cover. Or even better BUY THE WHOLE BOOKSTORE. I mean ahem…what was I saying.
3. Giveaway
I mean not everyone can just do random flash giveaways, But if you receive an ARC of a book or even just have a book wouldn't mind the book having another home, then do it! I'm quite selfish and will never do a giveaway. 
I know Goodreads had a 'hide a book day' recently where you had to hide a book for someone to find. I thought that was an amazing idea! Anyways, giveaways are great chances to force other people to read a book you love.
4. Recommend it to friends
YOUR LIFE IS SAD IF YOU DON'T HAVE BOOK BUDDIES! I have a few bookish friends and I'm always showing them books I loved and letting them borrow my books because I love them so much. OKAY NOT ALWAYS but recently! And it's really great. And if they have a birthday coming up, SHOVE SHOVE SHOVE into that gift bag!
And if you have no bookish buddies in real life, you can always text a friend or shout about it on Goodreads!
5. Boost the book online
To create hype about a book online
Take pictures of it for your very aesthetic Bookstagram
Tweet it about it (and include a picture)
Talk about on your blog
Or Tumblr, Or Pinterest
Or Facebook!
The point is SHARE IT ON SOCIAL MEDIA! Help spread the word of your favourite book. this way people can get excited about the book and they are aware of it!
6. Let the author know!
Now, most authors are super busy dragons BUT you'd be surprised at how many authors reply to tweets. So just @ them in a tweet, Dm them if you can or email them. Don't go crazy but maybe leave a little message about a quote you loved or something about their book you can't stop thinking about like your favourite character. They could see it (some authors will) and it can definitely brighten their day.
I know it can be super scary but you can give it a try? It's super cool if they do see it and you are making someone's day.
7. Write a review
*glares at all bloggers with a billion RTCs* AHEM. So you liked a book? WRITE A REVIEW. These are super hard (I find them much easier now) but Elise @ The Bookish Actress wrote a great post on tips for a good review.
Reviews can be hard to write but they do loads so know that your effort is WORTH IT. ANyways, you can upload this to Goodreads or your blog or even…
8. Publish reviews on retail sites
I'm including this as a separate point because 1) It IS SO SUPER IMPORTANT and 2) I need to reach 10 points okay. But okay. It honestly helps the author, the book, the publishers and your left eyebrow when you publish your review on AMAZON (or any other retail site) so it just cross-post it if you've written your review (AHEM, see point 7) it doesn't take long at all! So do it.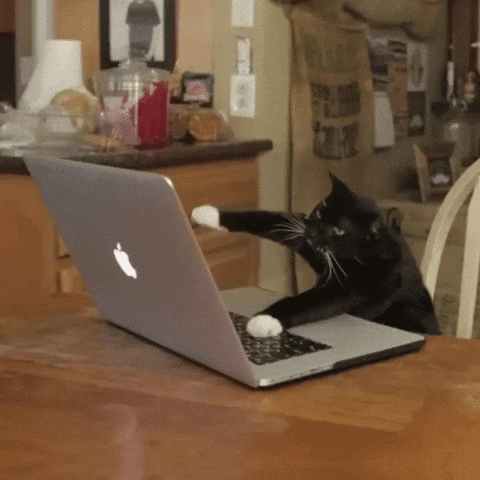 Side note: I don't sadly do this because I don't have an anonymous Amazon account so like..?? I'm still trying to figure out a solution because I really want to support authors.
9. FANGIRL OKAY
Ways to fangirl over a book
ASDFGHJKL
LKJHGFDSA
ldsjfkd,jfmhsdjkfhkds
SAY 'AGHHH I LOVED THIS' 5 TIMES
Draw Fanart!
Write Fanfiction!
BE A GOOD FAN
here's a muffin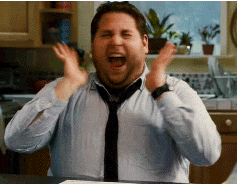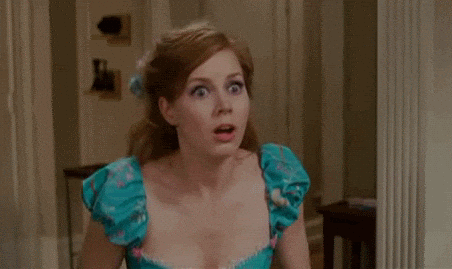 10. Marry The Book
People have already married their bookshelves (?) but I haven't yet because I'm not old enough. Will be happening soon and there'll be an official wedding and all.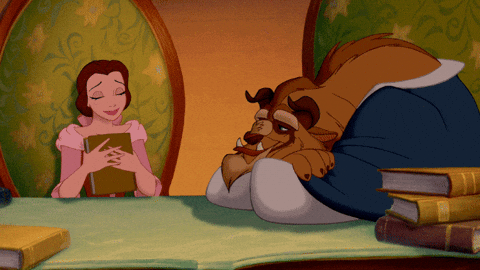 AS I WAS SAYING, you can just marry the book? It's literally the PERFECT SOLUTION. The only problem is what if you marry one book and then read another book and like the latter book better so then you have to get divorced? BUT YOU STILL LOVE BOTH BOOKS. I AM RAMBLING HERE #bookwormproblems #ilsaproblems
So how do you support your favourite book? TIPS ON FANGIRLING? And have you ever talked to an author before? AREN'T LIBRARIES GREAT?? Are you married to your bookshelf? LET ME KNOW FRIENDS.