"My writing sucks!" says every writer ever.
Because we make jokes about how stupid our writing is. And we laugh at the number of words we've written. And we dismiss compliments about our work because we think they're lies. BECAUSE WE TELL OURSELVES WE ARE NOT GOOD WRITERS. WE PUT OURSELVES DOWN SO MUCH. WE DON'T APPRECIATE OUR WRITING.
And I want that to stop.
I want writers to know how good they are. To know that every struggle they go through is real and valid. to know that even if they wrote 10 words today and 3k words yesterday, they are still writers. I want writers to know that the compliments they get are REAL and their work really is FABULOUS.
And I'm going to show all writers out there HOW. How they can start appreciating they're writing. How self-love is important but self-writing-love is equally important.
1. Take a GOOD LOOK AT YOUR WRITING
Have you ever just…read your writing? You are probably thinking 'Ilsa, of course, I have? What kind of writer doesn't read their writing??' and I can see you scoffing at me.
But have you ever really just read your writing, while turning off your editing beast, your inner grammar nazi, your critical mind and just read your writing as if it was someone else's and look at with admiration? No. Then GO DO IT YOU AWESOME BEAN.
2. Now, write down 5 compliments about YOUR writing
Choose a chapter of your WIP, or a snippet from a writing journal, or a random poem you wrote. Choose something and read it (steps on doing that above) and now taking out a pen and paper and make a list!
Write down AT LEAST five things that you really like about your writing. Don't make it general like 'I like the writing style' make it more like 'OMG, I love the eerie feel of this piece and the way my adjectives are used together'. Or whatever. I'm horrible at examples.
You know you give amazing compliments to writers? START COMPLIMENTING YOURSELF.
3.Why Not?
Why am I sitting here telling why you should love your writing. WHY SHOULDN'T YOU? It's your writing, your effort, your coffee, your crazy brain, your words, your story. Why the heck SHOULDN'T YOU BE OBSESSED WITH YOUR WRITING?
4. LOOK HOW AMAZING IT IS
I'm telling you how amazing it is. AND IF I SAY YOUR WORK IS AMAZING, it is. Your!! Writing!! Is!! Fabulous!!Goodbye.
5. Now take a deep breath AND SHARE.
Look! I admit this can BE SO SUPER HARD FOR SOME WRITERS. We are mostly SHY BEINGS WHO LIKE TO LIVE IN CAVES AND EAT BERRIES ON OCCASION. But now that you've started to see how AMAZING your writing is, share some of it! You could;
Share ONE LINE of your writing on Twitter
Message a close friend with your writing
Add snippets in a blog post (writer update)
Show some in real life some of your writing
GO SHOW SOMEONE OKAY?
Leave a link to your writing in the comments if you want!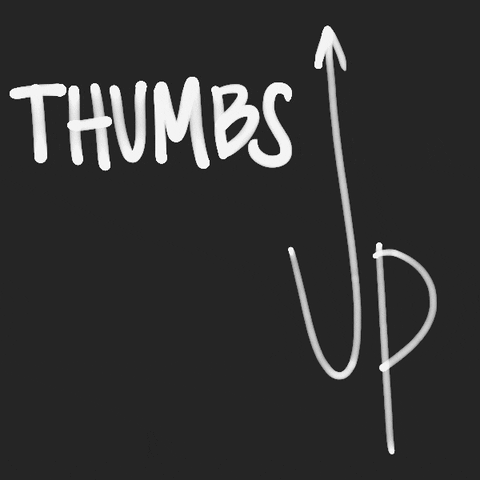 Chances are, YOUR WRITING IS AMAZING and people will tell you so! This can really boost your confidence so do it! I know it can be super scary and sweaty business but it's so so worth it!
6. But still, take feedback!
Now that you've shared it  (even if it's with your pet dog!), eat the compliments and soak in the advice. Feedback is super important but we must remember, there is always room for improvement. Just because we love our writing, does NOT mean it's perfect. It's like we love people, and they're not perfect.
With our writing, we can improve it by taking suggestions from other people, learning from other writerly tips, reading more book and finding your writing groove. This way, you can learn to love your writing even more.
But remember NOT ALL ADVICE IS HELPFUL. Some people may think this will make your writing better, but really, it might not. SO CHOOSE what feedback you listen to! Some of it can really boost your work and some of it can make it lose it's life. It's up to you.
7. Ohh, look! Time to celebrate. ICE CREAM.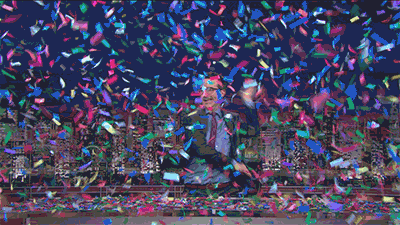 I will take any excuse for ice cream okay? AND ALL THIS HARD WORK OF YOURS deserves that ice cream. (or any other snack!) so just treat yourself now and maybe afterwards you can write something else. if you're not feeling lazy.
And there you have it! Some sneaky tips & tricks to LOVE YOUR WRITING. So go on, tell me what you LOVE ABOUT YOUR WRITING? How do you start feeling good as a writer? And ice cream IS OBVIOUSLY THE CURE TO LIFE?!