Humans shiver at clowns; bookworms shiver at a spine being painfully cracked.
Bookworms don't LIKE being lied to, or being hurt (we like painful books though) SO I am exposing the bookworm today. ENJOY. *smiles evilly*
(This intro is horrible okay)
1. Dog-eared pages
Now before I start writing about this, I want you to remember you love me, I am amazing and you are very calm. 🙂 🙂
Okay, so I sometimes dog-ear my pages.
Now, REMEMBER WHAT I JUST SAID. Here's some ice cream so you can COOL down, calm.Remeber how much you admire me? Good. Now look, maybe you'll hate me for this but with books I buy, I don't dog-ear them but for library books, well BOOKMARKS ARE SO LONG so…I kind of just add a small tiny fold.
However since so many have called me a monster, i do just tend to put a scrap piece of paper in or try and remember my page number! But sometimes I don't have time and I'm really busy AND IT'S JUST ONE TINY FOLD and i mean no harm and…
2. Cover changes + ugly covers & different spine height
I don't know why you can't choose one cover AND STICK WITH IT?? I have a theory that authors and publishers are just very indecisive, to be honest.I can't really blame them.
Ugh, and ugly covers *runs away* NO, what's worse is when the spine height changes. YEAH KILL ME NOW.
In general, cover changes for book buying bookworms ARE THE WORST. Here you have a really beautiful cover and then the publishers release the sequel and are THIS EVEN THE SAME SERIES? I REFUSE TO ACCEPT THIS.
Ugh, and ugly covers *runs away* NO, what's worse is when the spine height changes. YEAH KILL ME NOW.
3. SPOILERS
DON'T DO IT OKAY? Don't SPOIL books for bookworms? It's not nice plus you might be attending your own funeral okay? You have been warned. If someone tries to spoil a book for me I WILL SCREAM MY HEAD OFF UNTIL THEIR EARS BLEED.  Savage, I know.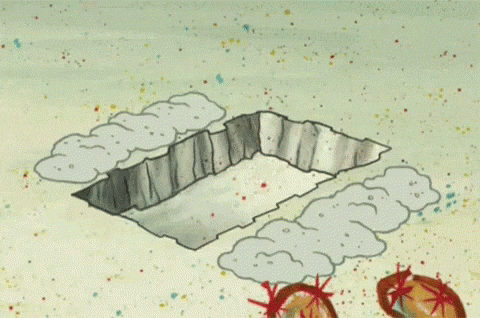 4. A book not available at your bookstore
I swear at my Waterstones, THEY NEVER HAVE ANY SCHWAB BOOKS. Like what is Life?? I'm not even sure why? SHE's a FAMOUS AND WELL KNOWN AUTHOR, why DOn'T they have her books. I'm officially sad. I normally have to get her books from second-hand bookstores which I am okay with but you can't always find the best quality books there 😦 😦
Basically, why can't bookstores HAVE ALL THE BOOKs –> Scrap that, why can't I have my own personal library.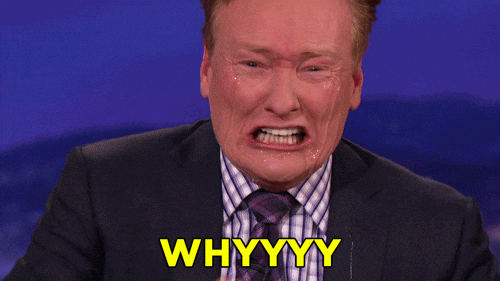 5. Broken spines
Sometimes I get really engrossed in a book like (AHEM CROOKED KINGDOM) and I accidentally break the spine. you can kill me if you want. it's terribly hard though.
Look! It's honestly not my fault. Blame my hands. But broken spines are actually horrible. Even I regret breaking spines. It's just – ugh *shivers*
6. BOOK DAMAGING IN GENERAL
I think you're getting the message.
Bookworms do. not. like.to. see. their. books. damaged 🙂 🙂
Well most of us anyway? I'm not too much of a perfectionist but  A LOT OF BOOKWORMS ARE, so i'm putting this out there.
Things you shouldn't do to books
getting water on your books
GETTING CRUMBS stuck in your book
staining the pages
THIS IS KETCHUP
OKAY
obviously not blood
no one died here
okay
glad that's cleared up
dog-earing pages
breaking the spine
warp the pages
writing in a book (?)
6. omg what if books ceased to exist
Imagine no libraries. No bookstores. NO. BOOKS. WHATSOEVER. Why I am even imagining this. IT IS TORTURE.  *dies* I don't even want to go on. it's too hard for my brain to even think about.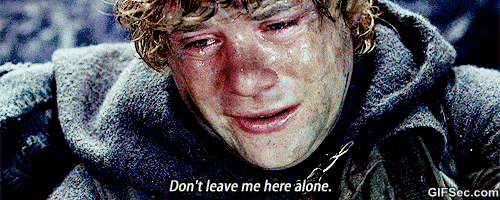 7. Reading a series in the wrong order
THIS IS VERY PERSONAL TO ME OKAY?
Do. Not. Read. Books. In. The. Wrong. Order
Now I admit some series (very few) it doesn't matter which order you read them in (take Geek Girl, they're all a bit similar) but unless you've got permission from the Book Dragon Ministry…
Yeah, just DO NOT DO IT OKAY. DO not commit the crime. One of my 'friends' read The Scorch Trails BEFORE THE MAZE RUNNER. I will never be okay again.
This goes for reading the end of the book before you've finished as well. *glares*
8. Reading slumps 
UGHHH READING SLUMPS. I was in a minor one a few days actually and it's honestly horrible. You want to read! But you can't and it's just the worst thing ever. BOOKWORMS LIVE FOR BOOKS. This like a human not wanting to drink water. SO PAINFUL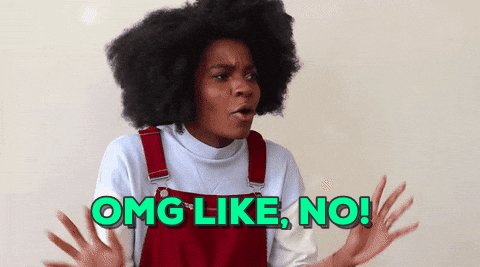 9. All The Library Struggles
seeing a book is available at the library JUST AFTER YOU WENT
The online library catalogue saying THAT A BOok is AVAILABLE but when you go YOUR WHOLE LIFE TURNS OUT TO BE A LIE
Realising that your book IS INFACT OVERDUE AND YOU HAVEN@'t read it yet
Okay I could go on
Libraries are great!
I mean free books
but sometimes they fail me
10. Who has time for nightmares?
TL; DR –> stop sleeping, you have a tbr to tackle. WHO NEEDS SLEEP? SLEEP IS FOR THE WEAK. Stop dreaming up nightmares because you don't have time. READ MY DEAR PINEAPPLES.
What are some bookish nightmares YOU have? Add to my list! Are you a monster and dog-ear your pages? DON'T YOU THINK SPOILERS SHOULD ALWAYS BE MARKED? Rant with me!!!

P.S Hello! I'm back from my one-week unannounced hiatus! I was honestly swamped with homeworks and just LIFE and SCHOOL and I'm glad I pulled myself together and DID NOT BLOG. But I am super glad I am back!! Missed you guys ❤