I love a bit of stabby galore, magical dragons, and wondrous spells.
In case you've been living under a rock or maybe just too busy eating ice cream (which is why you haven't realised that i have kidnapped your souls and devoured them. AHEM), you would know that I absolutely LOVE FANTASY!
It is by far my favourite genre of all time (NOT SAYING I don't LIKE OTHER GENRES) but something about the genre (actually 10 things about the genre) really get me! So… let's go, go go!
1. M.A.P.S
MAPS. O.M.G. M.A.P.S –> I freaking LOVE MAPS SO MUCH. Books with illustrations are immediately AMAZING and then if one of those illustrations are maps? EXCUSE ME JUST TAKE ALL OF MY MONEY. I'm yet to see a contemporary book with a map (FITE ME) I mean what is NOT TO LOVE.
Aesthetic
i mean come on look how pretty they are
*heart eyes*
And like extra world-building!
which i obviously care about
plus they give a lot of backstories and setting to the world
DID I MENTION THEY ARE PRETTy
2. Magic
I absolutely LOVE books with a magical premise. And while not all fantasy HAS MAGIC (#rude), I love seeing different magical systems and spells and I LOVE THE MAGICAL VIBES IN BOOKS OKAY??? Pluuuuss, I want to become a wizard (I am nearly qualified) so these books are very educational. *coughs*
3. Escape the ugly reality of life
I mean you can do this with sci-fi and magical realism (?) but fantasy is usually a WHOLE NEW WORLD and while that whole new world is usually a very bad and dark place (otherwise what is the plot here, you mindless cucumber?) it's so much fun to get lost in a whole new different story and go on adventure and LOVING THE CHARACTERS!
4. THE STRESS
Let's be real. FANTASY IS SO STRESSFUL. You stress about the characters and the plot AND IT'S ALL INCREDIBLY EXPLODING OKAY? just splatter my feels across that brick wall, WHY DON'T YOU? I swear sometimes I care more about the book than my own life. Like i'm pretty chill with my life but I'll be crying ugly tears over some beautiful villains in a book. AND YES, BEAUTIFUL VILLAINS.
5. All the darkness!
This applies to epic and dark fantasy which IS OBVIOUSLY AMAZING and I LIVE FOR IT but we get the most wonderful villains and baddies and super dark plot twists and STABBY STUFF. I love stuff that stabs? BLOOD AND MURDER are two scones I would eat if I could. I was only introduced to this genre recently and I AM SO IN LOOOOOVVVVEEE. ASDFGHJKL
6. Delicious writing style
I'm not saying other genres don't HAVE good writing styles but have you seen V.E Schwab's writing style HAVE YOU SEEN ANY FANTASY BOOKS WRITING STYLE?Scrumptious and delicious and so beautiful to devour and speaking of DELICIOUS…
Food. I mean there also fantasy FOODS? Which is THE BEST IDEA EVER! I need all these fantasy foods with very nice descriptions now HANDED TO ME ON A PLATE. thanks.
7. AMAZING CHARACTERS (+NAMES)
Can we just appreciate how fantasy has the best character names? I mean contemporary ones are utterly boring, to be fair but USUALLY fantasy has super cool names like Kell (and his coat) but sometimes SOMETIMES they are still boring like Kate but I UNDERSTAND not every character can have a cool name? And you know what makes up for that? The wonderful character development we get from fantasy.
Take a look at my favourite fantasy books and you'll see we get some bad-ass heroines or really cool heroes. AND I LOVE THIS. I mean take a look at Kaz Brekker, he's a super genius and smart and evil but he has this tragic backstory and I CRY OKAY. and this is just one example BUT IT IS TRUE OKAY?

8. Series
Is there actually a fantasy standalone? WHAT NO. I am pretty sure this DOES NOT EXIST. There's nearly always a sequel or series to fantasy books and while this can cause the end of the world (cover changes, monstrous TBR) I love getting invested in a story and painfully waiting for new books and then fangirling over them. AND you can just binge-read series and I LOVE SERIES OKEE?
9. 3rd person!
I find with a lot of contemporaries (OKAY I AM JUST FINDING EXCUSES TO TRASH CONTEMPORARY)  are like little stars BUT THERE ARE SO MANY STARS. And fantasy? I REMEMBER THEM. Look, I know I am a goldfish but all contemporaries MOSTLY seem the same to me, but fantasies are all different and diverse and perfect! and you know WHY They're so unique, it's because most of them are in…
YEAH FOR 3rd person (it's basically he, she, it, they etc..) and most fantasies are told in this which sets them apart. Everyone sounds the same in 1st person so I'm not sure WHICH ~I~ prefer but a lot of people like  3rd better than 1st SO I'll just go with it okay??
10. Mythical Creatures
DRAGONS. HOBBITS. GOBLINS. ELVES. MONSTERS. You name it! Now a lot of people don't like fantasy with mythical creatures but I personally love it. It's adding a whole new element of excitement and some of them are very smol and different creatures are really nice sometimes. *heart eyes*
R E L A T E D
Thank you to Lu @ It's Lu Again for inspiring me to write this post! I absolutely LOVE fantasy so this gave me some ideas and was super fun to write!! You are amazing, honestly.
But if this could not get long enough I was tagged just today (OMG i'm doing a tag on the same day?) for 'This is my favourite genre, what's yours book tag' and I want to Elle Online for giving me the chance to do this!
1. What is your favourite genre?
My favourite genre is fantasy! (duhh this whole post) I do love most all genres including magical realism, mystery, contemporary, sci fi and historical fiction but fantasy just tops them all. Fantasy and Me are my OTP! (that rhymed?)
2. Who is your favourite author from fantasy?
I absolutely think V.E Schwab deserves this title. I love Leigh Bardugo and Marie Lu as well as others but Schwab is just MASTER of writing fantasy. And whilst I haven't read all of her books (i cry) I am still maddeningly in love with every book she writes.
3. What is it about fantasy that keeps pulling you back?
UM SEE the WHOLE POST ABOVE PLEASE.
4. What book started your love for fantasy?
Though I did read Harry Potter as my first fantasy, I didn't read any more fantasy after that so it honestly did NOT get me into the genre. I feel Six of Crows really shone the light for me and got me binge-reading everything from the genre.
5. One Fantasy Recommendation for beginners
Well…for a beginner? AGH that's tricky but I'd go with The Young Elites by Marie Lu. It's dark, has a great magical atmosphere, and not too daunting. I feel lots of fantasy books are VERY long books so I'd start off with these. Also, Marie Lu is fabulous. You can thank me later.
6. Why do you read?
SORRY IS THIS SUPPOSED TO BE A QUESTION? I love to read because…
amazing characters
i want to hug them all
villains
evil!!
escaping to a whole new world
BOOKS
it is super fun
addicting
a bit like drugs
plot
twists
beautiful writing
INTERESTING
I am gripped
Honestly, there are so many reasons WHY I LOVE TO READ so?? This is kind of hard to answer.
Oh and if YOU want to be tagged LET ME KNOW! Here are the questions and you can go ahead and answer them in the comments or in your own posts! Let me know if you do respond to this tag.
This is my favourite genre, what's yours book tag?; QUESTIONS
What is your favourite genre?
Who is your favourite author from that genre?
What is it about the genre that keeps pulling you back?
What book started your love for that genre?
If you had to recommend at least one book from your favourite genre to a non-reader/someone looking to start reading that genre, what book would you choose and why?
Why do you read?
Oh and if this post CANNOT GET ANY LONGER, I'm going to give you some fabulous fantasy recommendations. I am limiting it to TOP 10 FANTASY BOOKS. I have read all of these, save the Raven Boys but I got it from my library so this shall change, I promise you.
1.
 2.

3.
4.
5.
6.
7.
8.
9.
10.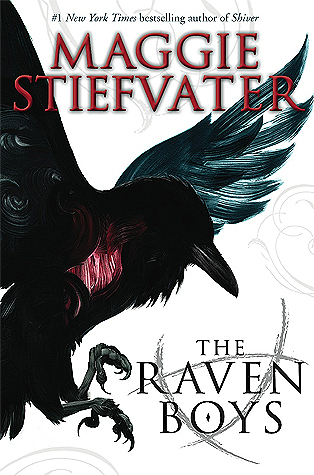 And you know what? IT DOSEN'T STOP THEREEE, this post is just all the fantasy appreciation, right? SO, I'm going to tell you about a time WHEN I DID NOT LIKE FANTASY? gasping? Read on.
My history with fantasy.
A long, long time ago there was a girl who only read contemporary. She used to call these 'life books' because they were about life. And she read Harry Potter but never ventured further. Fantasy was a myth to her, dragons and magic seemed so silly. Then blogging came along AND SHE FREAKING FELL IN LOVE WITH FANTASY.
The end.
What is YOUR favourite genre? Don't you just love books with magic, stabbing, pirates and dragons? AND AREN'T MAPS JUST BEAUTIFUL??? Have your genre tastes changed over the years? Do you prefer 1st or 3rd person? TELL ME YOU AMAZING CREATURES OF THE WORLD.