It's a well-known fact that a book + your favourite snack = true happiness to the bookworm soul.
*sighs dreamily*. And shall I tell you what my favourite snack is…my favourite food is…IT IS ICE CREAM.  If you have not guessed. And if you haven't i have no idea what you are doing with life my little bean? NOOWW, moving on.
So, if you do not know, (GOSH YOU NEED TO BE SMART IN THIS POST) I love Cait @ Paper Fury's blog. I even interviewed her (!!!) so basically, number one fan right here. Thank you. And anyway, she did the Cake Flavoured Books Tag which was honestly such a delicious post and I loved reading it. And then I thought 'hmmm, maybe I could take this tag'..but then…'OH NO, would I be betraying the ice cream race?' So I decided to just do a little spin-off version of this tag because I take inspiration like that! #GENIUS
But seriously this introduction post is getting kind-of super long. SO MAYBE i should stop. Oh no wait, I forgot. I WILL be making most of these myself. okay, let's be real I'm stealing them all from Cait. Yeah, thanks now bye.
chocolate ice cream (a dark book)
So before blogging, I was a contemporary gal (GASP) and used to live OFF them and love them and even read a bit of dystopia and think that was evil. I was a smol innocent penguin. The good old days.
And then came along blogging.
And some people Goodread thought it'd be nice if they introduced to me to 'dark fantasy'. OMG I LOVE. GIVE ME ALL THE DARK FANTASY BOOKS EVER MUAHAHAHHAHAHH EVIL ME EVIL I LOVE I LIVE FOR EVIL MY LIFE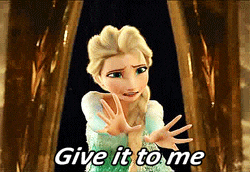 And that's how it happened. Once smol and penguin-like and now smol and actually a penguin. Truly inspirational *wipes tear*
OKAY ENOUGH OF THIS NONSENSE even though my whole blog is filled with it.   Let's talk about chocolate. NO STAHP. What i really mean is let's answer this question. I mean really, chocolate ice cream is NOT my favourite. YOU KNOW WHY? I'll tell you why pineapples. Because I feel it's either a)too chocolatey 2)or not enough chocolate. Please tell me if you have found an ice cream that balances chocolate well because i need this in my life.
SO REALLY DARK BOOK. ooooh, I LOVE dark and so need to read more of it! I'll go with Six Of Crows and Crooked Kingdom because they're my first loves ❤  Leigh Bardugo is queen. Nice knowing you.
vanilla ice cream (a light, fluffy read)
THAT'S WHAT I'M TALKING ABOUT. I absolutely adore the vanilla ice creams you get from the ice cream vans and they're all whipped and fluffy and I LOVE. and when they add the flake, it's like the icing on the cake. HEY THAT RHYMED.
Sadly, I don't really like fluffy books.
They just DO NOT sit well with me! I find them a)unrealistic and b)boring. Everyone seems to LOVE fluffy contemporaries that make you squish and laugh and smile.
I just don't.
So…this question is a bit of a tough cookie or should i say ice cream?  I'm going to go with… *scrolls through Goodreads* Ooh, If I stay – nope that was about death. Um…Oh yeah, Everything Everything by Nicola Yoon. Okay, let's go…this was 3 stars and I have to put it on here. go away.
cookies & cream ice cream (a gorgeous book)
Let's just establish cookies & cream ice cream is HEAVEN LIKE and GORGEOUS and SCRUMPTIOUS. So I will say Strange The Dreamer. 1)LOOK AT THE COVER, HELLO and 2) The writing is basically ice cream melting into a sea of flavours and 3)Lazlo. So basically this book was GORGEOUS PERFECTION and YES, I love it. (I still love you, Lazlo)
strawberry ice cream (a book that left you with mixed feelings)
Now I admit strawberry ice cream isn't much of favourite of mine. I just don't think pink ice cream is very nice. But it's still ice cream…so I HAVE MIXED FEELINGS. Which means…I must have mixed feelings about a book…right?
YAY, YOU'RE RIGHT!
I would have to say Juniper Lemon's Happiness Index definitely gave me mixed feelings. Like it was great, BUT NOTHING MORE THAN THAT.
But then I think The Rose Society gave me the most mixed feelings because the characters were SO ANNOYING in this book and they were all strangers so all the awkward but it was still gripping and the world and writing and Marie Lu and YES. MIXED ICE CREAM HERE.
peanutella ice cream (an underrated book)
So you probably haven't heard of Peanutella but EXCUSE me It is SOOOOO DELICIOUS and your tongue will just die on the spot.Basically, A book like that would be Ink and Bone by Rachel Caine.
Now you might be squinting your eyes at me like 'hello..this is getting like 1% hype' and yes some bloggers are talking about it but i think it should be exploding everywhere and anywhere on the blogosphere. Here's a little list why
It's a BOOK about BOOKS! ALL THE LOVE
It's got diverse characters with DIVERSE personalities. #winning
It's a little bit of magic mixed with dystopia and historical fiction vibes. perfect
It's gorgeous and gripping and I LIKE A LOT
please  it's good okay
 mango sorbet ice cream (an 'interesting' book)
Now look…I've tasted mango sorbet ice cream. It's…very…interesting. *strokes chin*. Now it's not HORRIBLE and it's not OMIGOSHILOVETHIS it's just somewhere in between the two like 'Okay, Okay…I think I like this' And that's because it was my first time tasting it.
So my first Marie Lu book, Legend, was 'interesting' just like a mango sorbet ice cream. Like I was like 'Hmm…nice…ooh that's good…um great' because I JUST DIDN'T KNOW HOW TO FEEL. Like can someone make this decision for me? Should i be happy or sad? WHAT DO I DO WITH?? MY??? EMOTIONS??? Like not memorable but…enjoyable.
Okay, I don't even know what I'm saying. Let's move on.
mint ice cream (a book that wasn't for you)
So look ice-cream is great! But some ice cream is JUST NOT FOR ME. I don't like anything mint. Chewing gum, ice cream, tooth paste (Don't worry i still brush my teeth) I and mint just don't…work? I don't like, it doesn't like me and everyone else seems to LOVE this book and I just have this #UnpopularOpinion and hide in the corner.
EVERY BOOK BY PATRICK NESS EVER. Apart from a Moster Calls which I loved. Now moving on…I have tried Ness' books countless time. More Than This, The Rest Of us Just Live Here, Release. I have tried.
And young pineapples, I have failed. I could've put this on my DNF but I was just waiting to rant. I honestly can;t make myself, no MATTER WHAT, read his books (SHHH A MONSTER CALLS) We just don't click. Apart from the titles. He has genius titles.
And don't get me started on how much I DID NOT ENJOY Holding Up The Universe. UGH.
white chocolate ice cream (an all time favourite)
I will always love white chocolate. So add that in with ice cream and MY HEART ❤ These books you will always love and never forget and they will live in your memory forever and forever and…WELL, YOU GET THE POINT.
The Hobbit.
Need I say more? WELL, EXCUUUUUSEEE me while I squish Bilbo and this book because THE LOVE FOR THIS BOOK IS INFINITE. I LOVE DRAGONS AND FANTASY AND I WILL ALWAYS LOVE.
Of course, Harry Potter and His Dark Materials and A Series Of Unfortunate Events are all up there. Oh and how could i forget The Kite Runner and…*voice fades off into the distance*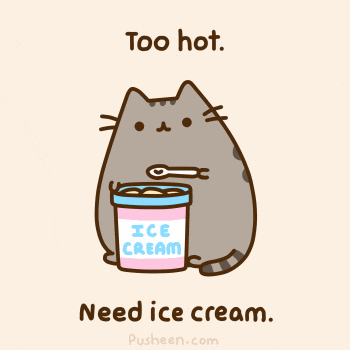 coffee ice cream (a book you DNF'ed)
So…some books I REALLY CANNOT get into. It's honestly horrible and not very nice but I'll go with a book that people recommended and I DID NOT LIKE…or even be interested in. I have a  smol list from my memory.
House Of Windows
Reckless
The Scorpio Races
Yeah that's it…but really a lot of discussion posts say they're 'fine with DNF-ing' and I AM SO NOT FINE WITH not finishing a book. I am 99% against it because books CAN. GET. BETTER. But I honestly tried… I AM SORRY BOOKS. I still love you ❤
ice cream sundae (a book you devoured)
Now if you don't know… I love to eat books. Eating books is like amazing and they're delicious. But some books I DEVOUR and I eat them in one gulp and one minute they're there and the next they're gone.
MAGIC.
On the topic of magic, let's go with the Shades of Magic series. Now..I didn't exactly DEVOUR the whole series in one go. But I read A conjuring of light, a 600 paged book, in one day. Is this devouring or what?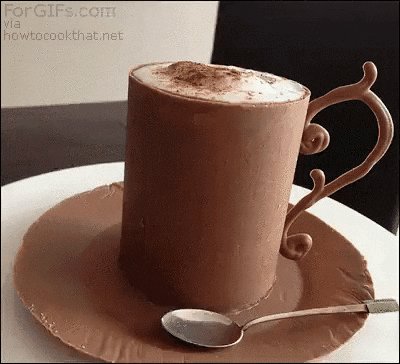 Basically, it's perfection and the characters are all so amazing and the writing is sticky and perfectly well-crafted and the plot is unique and twisty PLUS it's dark and shabby. Of course, I am in love. Kell, give me your coat.Schwabian right here.
Anyone can do this tag! Just link back to this post and I'd love to see what books you come up with!
What is your favourite book snack? Wha's your least favourite ice cream flavour? What's a book that EVERYONE LOVED but just wasn't for you? What books do you devour? Ooh, and what did you last read?