Representation is so important in books.
Especially lately, with all YA book bloggers making sure that minorities are given the spotlight and that #ownvoices books are hyped up. I mean it's just amazing to see so much representation in books and SO SO important in the world we live in today (Which isn't very nice apparently).
But then…sometimes this wonderful idea goes very, very wrong. In which it becomes 'mis -representation' and THAT is exactly what we DON'T NEED in books because it can be offensive and misleading.
But, I have a few opinions on these two opposite topics and I thought that I'd make a post to clear all that up. So, what is representation exactly?

According to Google…
the description or portrayal of someone or something in a particular way.
And representation IN BOOKS is portraying a certain set or type of people in the correct manner by creating a character(s) like this and developing them splendidly.
WHY REPRESENTATION IN BOOKS IS AWESOME
It educates people who are a bit oblivious
It clears up misconceptions
It helps us get to know the world around us better
It makes the book much more realistic and interesting
It makes your day when you see yourself in a book *cue squeals*
WHY MISREPRESENTATION IN BOOKS IS HORRIBLE
It CREATES misconceptions
It can be offensive to many people
It can ruin the whole book for you
It will probably cause of lot of hate and drama
It educates people in the wrong way.
Even when you're NOT represented in a book, and you see some different, diverse characters, it spices up the book SO MUCH. Because you're learning and reading. It's a WIN, WIN situation.
But that's not really the point here. I want to talk about 'Can YOU be represented in a book?' because that's the question we really want to see here. I mean when you see yourself in a book and you can relate a character, it immediately increases how much you enjoy the book! Diverse books are mostly loved because a lot of people can see themselves in it which makes the book a)more real b)more enjoyable. Because if we kept on reading books about default characters, it sure would get boring.
Personally, I'm yet to read a book where I am truly and perfectly represented. I mean I've read books with amazing bookworms and felt represented but…nothing more than that. And you know why? Because I think it's very hard to be perfectly portrayed in a book. Not impossible, but near it.
Take this example, you have a mental illness. You read a book where they have the same mental illness and everyone has said it's represented so well. So, you being the amazing bookworm, read this book and obviously, you somewhat relate to this character but you don't truly and 100% connect with them.
And you know why? Because you're not the same. You have different parents, different personalities, cultures, past. You might be a different age and have had different experiences. You might be on the opposite end of the spectrum or deal it with completely differently.
And you know what? THAT'S OKAY. Just because they have something in common with you, doesn't mean you're not being represented. It means THAT PART OF YOU is going to be represented and maybe not even perfectly. So the author necessarily hasn't gotten it wrong, they've just gone about it in a different way and the character they've crafted IS NOT YOU.
I mean it's a completely different story when you're represented negatively or in the worst and horrible way or if the facts don't add up and it's representing or you very badly and painting you in a different light. That's wrong and problematic and NOT OKAY. The author clearly hasn't got sensitivity readers or done their research and have gone somewhere wrong along the way.
BUT I'm talking about #OWNVOICES and how it is a wonderful movement and hashtag here in the blogosphere and everywhere. But remember while those voices CAN be the echo of you, some author's voices don't always speak your words. Own voices allow authors to speak for many people and sometimes that does NOT include you and your voice has a different opinion. Which is totally fine. Just because you have a different experience and different opinion, doesn't mean the other person is entirely wrong.
So, the answer is YES. You can truly be represented in a book. But one thing doesn't define us. Just like a trait or characteristic won't define a character. We are made up of lots of things that make us who we are. Correct representation is IMPORTANT and we need it in so many more books!
Yes, you can be represented in books
Sometimes you don't FEEL represented
which is okay because everyone's different
But misrepresentation IS BAD
and the author has done something wrong along the way
Own voices doesn't necessarily speak for you
You're not defined by one thing
Rep is important and it's amazing to see yourself in books
So that's why I'm going to leave a list of books that represent or minorities or just people who aren't usually represented in books. I admit I've only read The Hate U Give from here but I've heard the rest are amazing!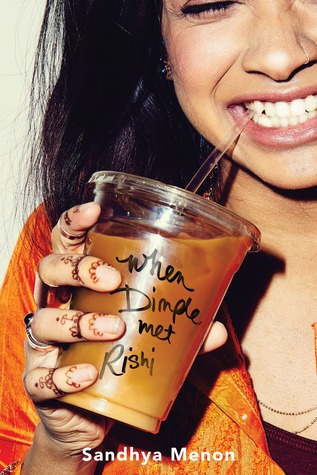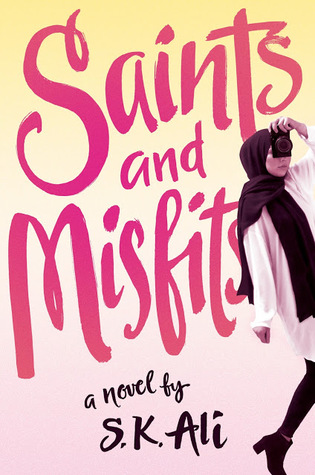 AND THAT was my first discussion on this blog! What books do you feel YOU'VE been truly 100% represented in? What are some your favourite #OwnVoices books? And why do YOU think representation is important? It's all you! Also, are you wondering why this post is so short as well as the title because I SURE AM?